Now a huge "cheers to that to me!". I'm finally kicking off one of my skincare goals!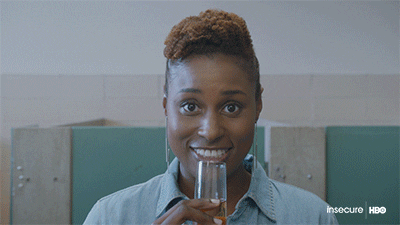 So, I promised to take care of my skin especially my face this year and i have taken the first steps. I purchased a product on STORE.KAMDORA.COM and I didn't regret my choice at all.
I have heard how effective natural oils are to the body and I decided to give it a try. At first I had a little confusion with either buying a body butter or body oil but the latter was more affordable in terms of cash.
The Beryl body oil contains ALmond oil, Avocado oil,carrot oil,coconut oil,grapeseed oil,glycerin and fragrance. As light as the almond oil, coconut oil, carrot oil and grapeseed oil are, it lasts long on the skin. It penetrates easily and has a lovely fragrance.
I started using it as soon as the harmattan popped out from nowhere and it has never left my skin dry or crackly. I only use it at night just because i have an oily face and if i wash my face at night,I use the tip of my finger to dab on it.
The glycerin is the major reason why I  purchased the body oil  and it's function is used to treat many oily skin conditions, like acne,skin infections, wrinkles and fine lines. Glycerin attracts moisture onto your skin which is why it is considered a humectant. … Glycerin in lotions or other skin care products can help prevent or combat dry skin.
I have used it for two weeks and it feels really good on my skin. It leaves my skin shiny and lasts for a whole day. However, I feel that using so much oil on one's skin attracts dirt that's why I try to wash and reapply at night.
Do you feel the same way as well? Have you tried the Beryl body oil? Let's talk in the comment section.